[ad_1]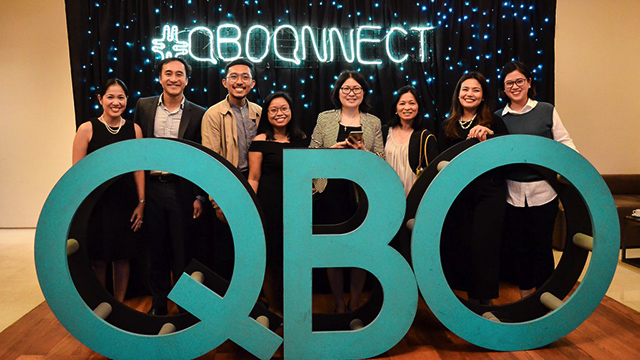 QBO Innovation Hub, a Philippine startup enabler backed by both the public and private sectors, launched its new QBO app last March 1. The app aims to be a digital hub where entrepreneurs and startup founders can easily connect with other members of the QBO community.
"With our app, never has it been easier for our entrepreneurs to access the essential services and resources that will help them take their companies to the next level," said Katrina Chan, director of QBO Innovation Hub, in a statement.
According to Valenice Balace, CEO of Honesty Apps and the developer of the QBO app, it functions as a social media platform, messaging tool, database and calendar in one. Demonstrating the app for Entrepreneur Philippines, she showed how users can start both one-on-one and group chats with other members as well as how they can check and RSVP for QBO's events within the app.
Related story: Create Your Own App in Minutes with Honesty Apps 
However, this event schedule will differ between users, as it will cater to the needs of each individual. Early-stage startups will be invited to different events from late-stage startups, depending on which topics and discussions are better suited for them.
"With the QBO app, we try to connect everyone [with] everyone, but at the same time, it really depends on what the needs are for those people," said Alea Ladaga, program associate for community growth at QBO. "We try to cater to any stage. For example, if you're just someone in the general side that's trying to look into the ecosystem, you get access to the networking events and classes that are more catered for you. If you're more experienced, you have the workshops."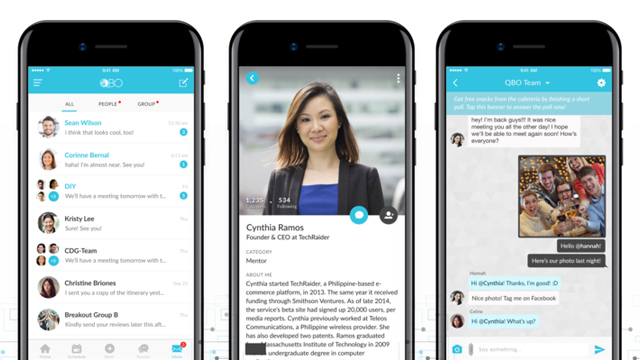 Ladaga also mentioned that the app aims to onboard the entire QBO community, which includes its network of mentors and investors. It also allows startup founders to have an easier time finding the right mentors and investors that will help them scale up their businesses.
As well, the app's social-media-like interface fosters collaboration between entrepreneurs, while the app's database allows for easy access to various files such as the presentations used within QBO's events.
"Our goal is to help provide opportunities and mentorship for our budding startups, especially those driven by young, tech-savvy entrepreneurs," said Rowena Cristina Guevara, undersecretary of the Department of Science and Technology, in a statement. "The convenience of an app will be very appealing to them, and eminently helpful."
ADVERTISEMENT – CONTINUE READING BELOW
The app marks QBO Innovation Hub's first major digital initiative since it was launched in April 2017. Since then, it has built a network of over 2,000 individuals, which include startup founders, mentors and enthusiasts.
QBO Innovation Hub is a partnership between the Department of Science and Technology, the Department of Trade and Industry, US financial services firm JPMorgan Chase & Co. and startup incubator IdeaSpace Foundation. It regularly holds workshops, mentoring sessions and other events catered to the Philippine startup community, as well as operates a coworking space.
Related story: JPMorgan Chase, PLDT Tie Up to Support Gov't Tech Incubator
*****
Lorenzo Kyle Subido is a staff writer of Entrepreneur PH
[ad_2]
Source link