[ad_1]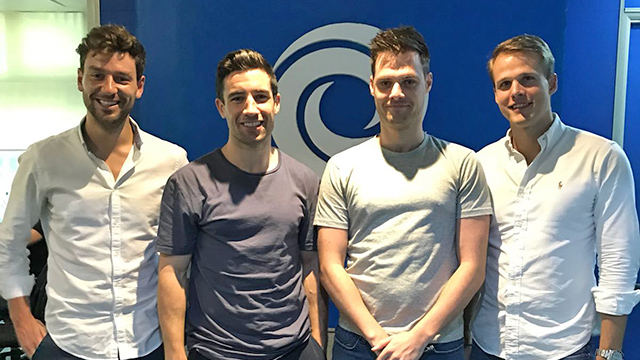 Established in 2016, First Circle aims to make the lending process easier and more convenient for SMEs. From left: Brian McKiernan, vice president for product management; Patrick Lynch, CEO; Tony Ennis, chief technology officer; Axel Regnström, chief commercial officer
Last September 28, the Bangko Sentral ng Pilipinas (BSP) raised the interest rate of its overnight reverse repurchase facility to 4.5 percent, an increase of 50 basis points. It marked the fourth time in 2018 that the policy rate saw an increase after staying at a flat three percent for over a year.
The move is seen as a reaction to rising inflation, which reached a nine-year high of 6.7 percent in September. With the higher policy rates, banking loans are seen to also become more expensive, discouraging would-be applicants from borrowing money.
Related story: BSP Just Raised its Policy Rate. Will It Also Increase the Cost of Your Credit Card Loans?
But bucking that trend is First Circle, a local financial technology (fintech) startup that has not only been able to offer more competitive interest rates for its loan products, but it has also been able to lower these rates in the last two years.
Established in 2016, First Circle is a lending company that specifically caters to small and medium enterprises (SMEs) in need of financing. Through digital platforms, business owners are able to apply for loans in the form of purchase order financing and invoice financing, and they are able to receive the funds in much shorter periods of time compared to banks and other traditional lenders.
According to a Philippine Daily Inquirer story published last October 4, First Circle began offering their loan products with annual interest rates ranging from 2.5 percent to 3.99 percent. The article said that the company has since been able to reduce lending rates to 1.5 percent to 2.5 percent. According to First Circle's website, loan interest rates currently range from 1.99 percent to 3.49 percent, still lower than when they began.
ADVERTISEMENT – CONTINUE READING BELOW
"Our strategy is to offer the most competitive interest rates in the market outside of the banks, and as we continue to finance more transactions and learn more about our customers, we look to continue bringing down interest rates," said Axel Regnström, the chief commercial officer of First Circle.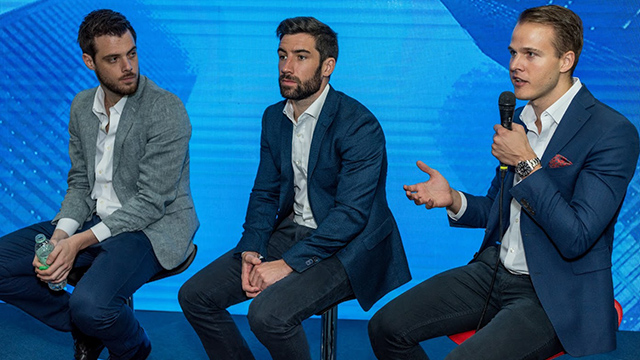 Since launching in 2016, First Circle has built a client base of "thousands" of customers with a loan book exceeding $100 million
This is made possible through First Circle's internal credit scoring system, which determines the creditworthiness of everyone who borrows from the company. Unlike banks and other traditional lenders, this system accommodates lenders who do not have a credit history, as it looks at alternative data to determine the capacity of an applicant to borrow funds.
"There's obviously a number of data points that we look out [for], like what industry are they in, what size of company are they," Regnström told Entrepreneur Philippines. "We can look at their social media data, and we can look at a number of alternative data points that we collect throughout the process like general trading transactions with other parties. And if you combine all these data points, you're able to make a more accurate risk assessment."
"We score them… and we start to understand how these [businesses] interact and trade over time, and we can then associate risk with different organizations," added Brian McKiernan, vice president for product management at First Circle.
This system allows First Circle to serve small business owners who would otherwise have a hard time getting their loan applications approved by banks. Regnström believes that the company is targeting clients that are too small for banking loans but too large for microloans.
"I think there is sort of a gap between the businesses that are served by the banks and the very small companies," he added. "Not micro-businesses, which would be one or two employees, [but] more about the small and medium-sized companies, which would mean 10 up to maybe 200 employees."
ADVERTISEMENT – CONTINUE READING BELOW
First Circle has also expanded the types of loans that it provides since its launch in 2016. Whereas before the company focused on unsecured business loans, or loans that require no collateral, First Circle now offers invoice financing and purchase order financing. This allows businesses to secure capital should their own customers not be able to pay on time.
After registering and submitting necessary know-your-customer (KYC) requirements, users can upload their invoices and purchase orders on First Circle's digital platforms, whether on a desktop or through an app. This will then be used to determine the size and interest rate of the loan along with the KYC documents and credit scoring data.
It's a vastly different approach from traditional lenders that require physical appearances, and for McKiernan, it's a signal that the Philippine market is willing to embrace new forms of financial services.
"I think what we're seeing here is that the Philippine market is ready to adopt digital financial services," he told Entrepreneur Philippines. "In the year-and-a-half that we've been here and getting customers to self-serve through a phone and submit documents, our customers really like that experience rather than queuing at banks and meeting people."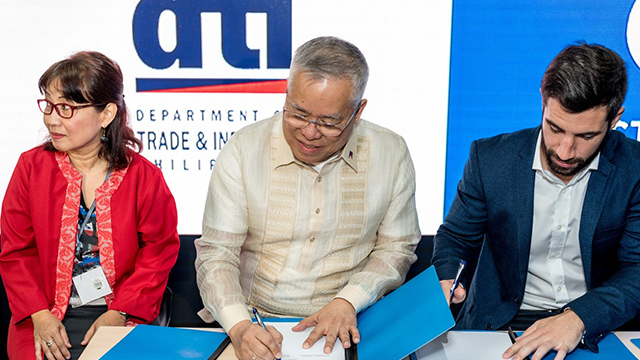 Last October 3, First Circle partnered with the Department of Trade and Industry to launch a Php1.5-billion credit facility to help SMEs across the country. From left: Small Business Corp. President Luna Cacanando, Department of Trade and Industry Secretary Ramon Lopez, First Circle CEO Patrick Lynch
The fintech also differs from traditional lenders in its quick turnaround time. After a user submits an invoice or purchase order, First Circle will get back to it with the terms of the loan in at most two days. When the two parties reach an agreement, First Circle will be able to provide the money in three to five days—a fraction of the waiting period for securing loans through banks, which can take more than a month.
ADVERTISEMENT – CONTINUE READING BELOW
"If you have an invoice, for example, with 30 days payable from your customer, it's very important you get that financing fast so you can actually use the money," said Regnström.
Related story: New PH Startup Cuts SME Loan Application From Weeks To Days
The competitive interest rates, easy-to-use platform and fast processing time have attracted several business owners to use First Circle for their financing needs. As of October 2018, the company has built a client base of "thousands" of customers with a loan book exceeding $100 million, said Regnström.
The strong demand has also led First Circle to launch a credit facility worth Php1.5 billion to finance SMEs, which it is providing in partnership with the Department of Trade and Industry. Alongside the launch of the fund last October 3, the company announced that it will now be serving SMEs across the country, as it had previously only accepted applicants from Metro Manila.
First Circle's business model is also attractive to investors and venture capital (VC) firms around the world. Last October 3, it announced that it had raised $26 million in a Series A round that was led by Indonesian VC firm Venturra Capital. As well, First Circle's CEO, Patrick Lynch, was recognized by business magazine Forbes Asia in its 30 Under 30 List for 2018.
Related story: 6 PH Achievers Make it to Forbes' 30 Under 30 Asia List for 2018 
The fresh capital, government support and international recognition have paved the way for First Circle to be a market leader in SME financing in the Philippines. And according to Regnström, the company is also looking into being the SME lender of choice in other countries around the region.
"Going forward with the funding that we've raised… we are looking to enter other markets in Southeast Asia because we obviously see that there are the same problems in those markets in terms of the undersupply of credit," he said. "So we are currently eyeing the different Southeast Asian markets and trying to identify what is the most attractive [one]."
ADVERTISEMENT – CONTINUE READING BELOW
*****
Lorenzo Kyle Subido is a staff writer of Entrepreneur PH
[ad_2]
Source link